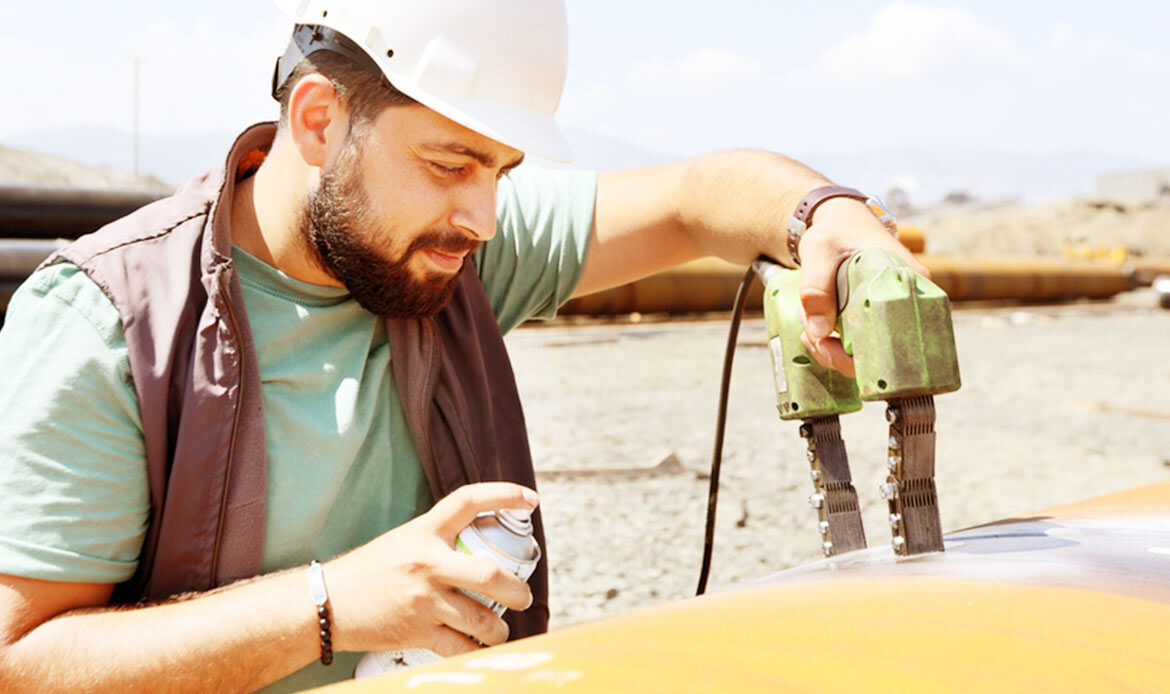 The costs and procedures of maintaining pipeline infrastructure can be overwhelming when the infrastructure starts to degrade with age. The challenge and risks of aging pipelines become imminent with aged metallic pipelines that are prone to corrosion. AMIANTIT offers effective and cost-efficient composite pipeline rehabilitation solutions that are guaranteed to significantly extend the service life of pipelines.
Our composite wraps are innovative products for adaptive and reactive repairs of pipelines and other infrastructural components. Given its effectiveness for structural reinforcements, composite systems are widely used in asset life extension schemes globally. Beyond pipeline infrastructure, we also use composite technology for containment, reinforcement, and rehabilitation of structures and vessels. It is useful for preventing internal and external wall loss.
Our service helps customers make extensive savings by extending the lifespan of infrastructures. Composite technology repair procedures are fast, adaptable, and useful for emergency responses to minimize service downtime.
All of our planners believe that everyone, rich or not so rich, deserves great financial advice and planning services.
That's why we take the time to listen to you, learn your goals and then create your plan using John Doe's philosophies that reflect the latest academic research.
Innovation and Research
We are working with clients, from individual investors to large financial institutions, to develop advanced portfolio management strategies to help them achieve specific goals.
Help clients navigate today's evolving markets
Research market ideas and build investment portfolios
Service Report
Each trading system creates an experienced trader and passes rigorous selection in the initial stage.