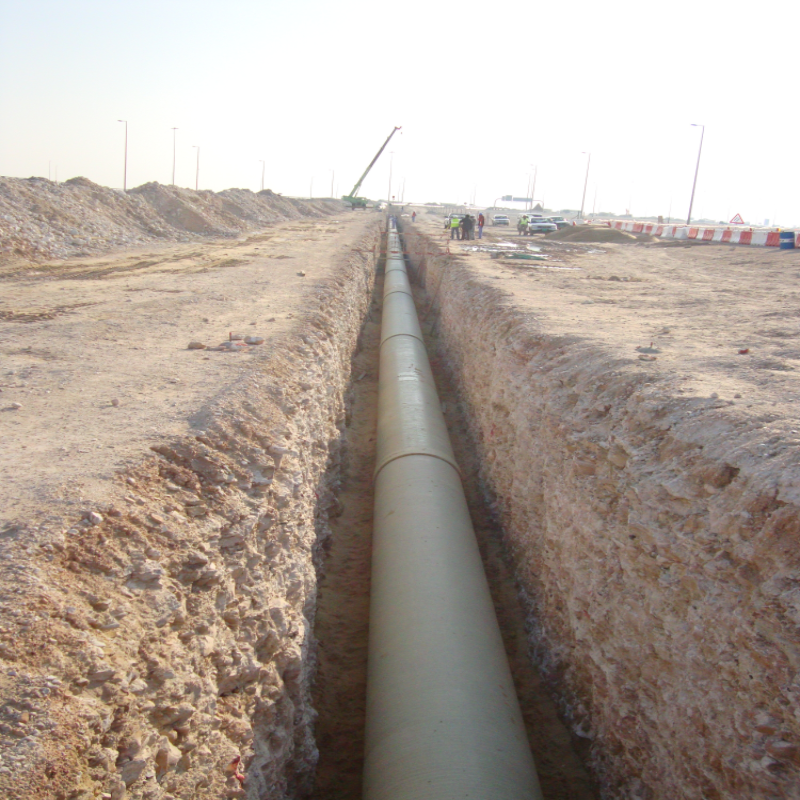 Unrestrained Pipes (Gravity and Pressure) for Underground Application
Underground piping has the unique advantage of better protection because the backfilling helps keep the pipes in place underground.  However, seismic effects, settlement and other loads combination still undermine joints' integrity in an underground piping system. To resolve this challenge, our GRP pipes are delivered with high-quality REKA coupling suitable for underground applications. It is an excellent choice for piping projects like Sewer, TSE, Irrigation, Waste Water, Water Transmission, etc.  An additional thrust block is recommended for all fittings to enhance compatibility with the pressure system.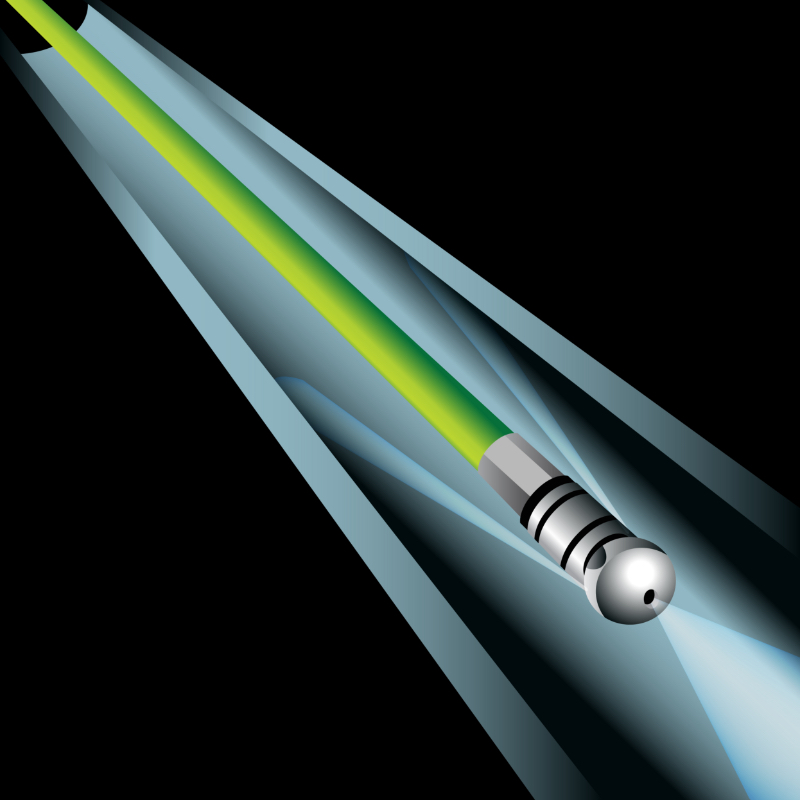 Unrestrained Pipes (Gravity Sewer) for Underground Application Requiring Water Jet Resistance
Amiantit pipe supplied with REKA coupling or Special Sewer coupling is an excellent choice for gravity sewer piping projects where the lines need to withstand high abrasion. A typical example is a pipeline that is frequently subjected to high-pressure water-jet cleaning by local authorities. Amiantit pipelines recommended for gravity sewer lines are CEN-TR 15729 certified, having extra ruggedness that enhances abrasion resistance.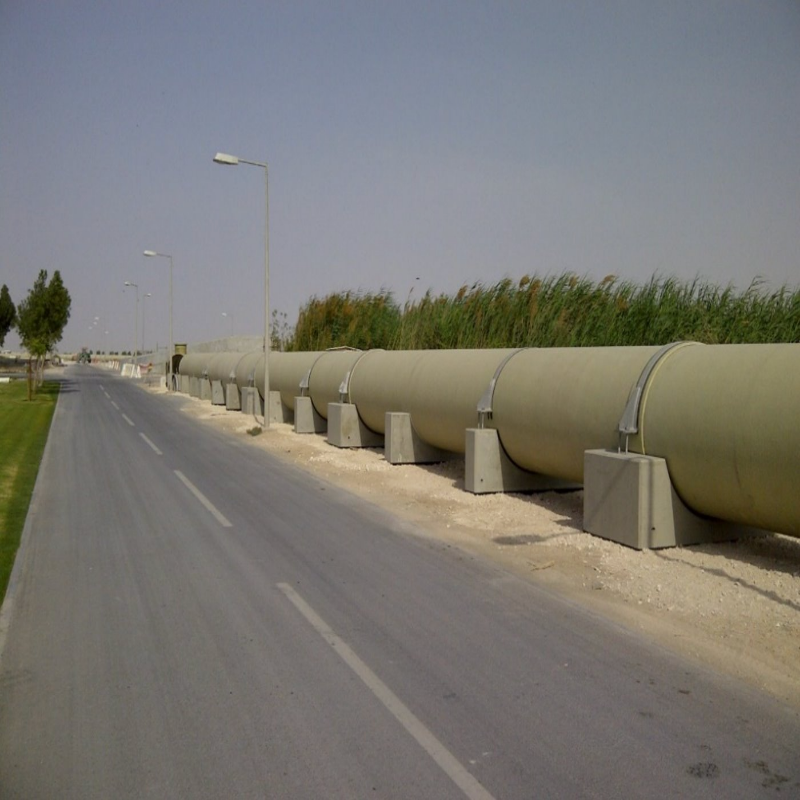 Unrestrained Pipes (Gravity and Pressure) for Above Ground Application
AMIANTIT GRP Pipes can be installed safely and efficiently for above-ground applications. We provide REKA couplings suitable for gravity and pressure service and above-ground installation. Stress analysis is not required in this setting because the modular piping system Is discountinious and loads, displacements are not transferable from one pipe to another. Amiantit team would design a suitable above ground supporting system to ensure an excellent support structure for the pipes and couplings. Kindly note that the fittings will require a special thrust block design to ensure stability.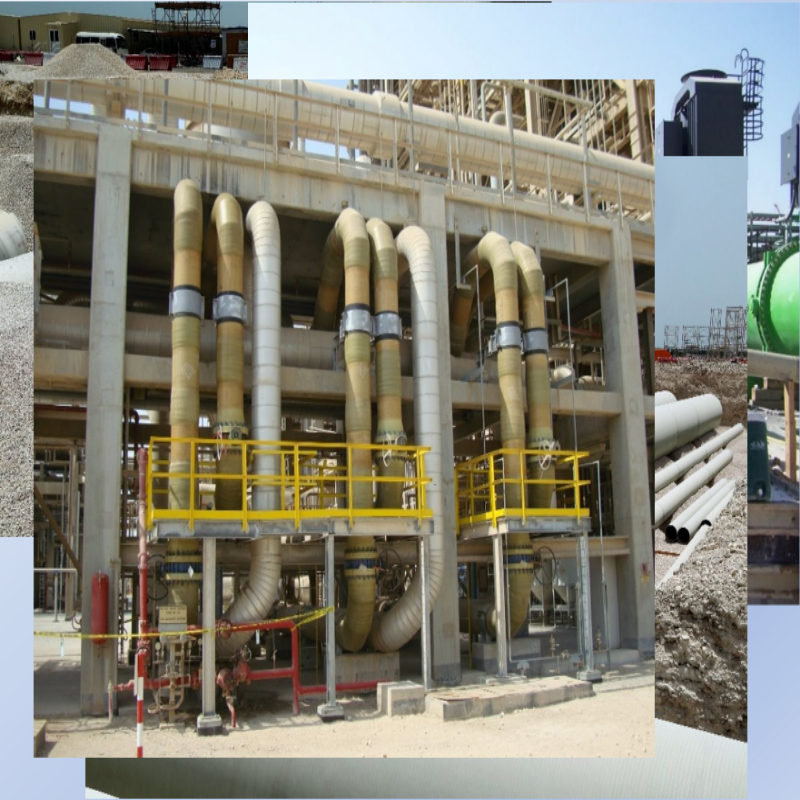 Restrained Pipes (Gravity and Pressure) for Underground and Above-Ground Applications
Amiantit supplies GRP Pipes can be delivered with lamination kits suitable for above-ground or buried applications. However, a stress analysis is required for this piping system to ensure the piping supports are adequate. The study will also evaluate the piping behavior under different loading combinations to certify compliance with ASME B31.3 or ISO 14692. The site lamination works must be handled by certified personnel to ensure quality lamination and safeguard the integrity of the GRP piping system.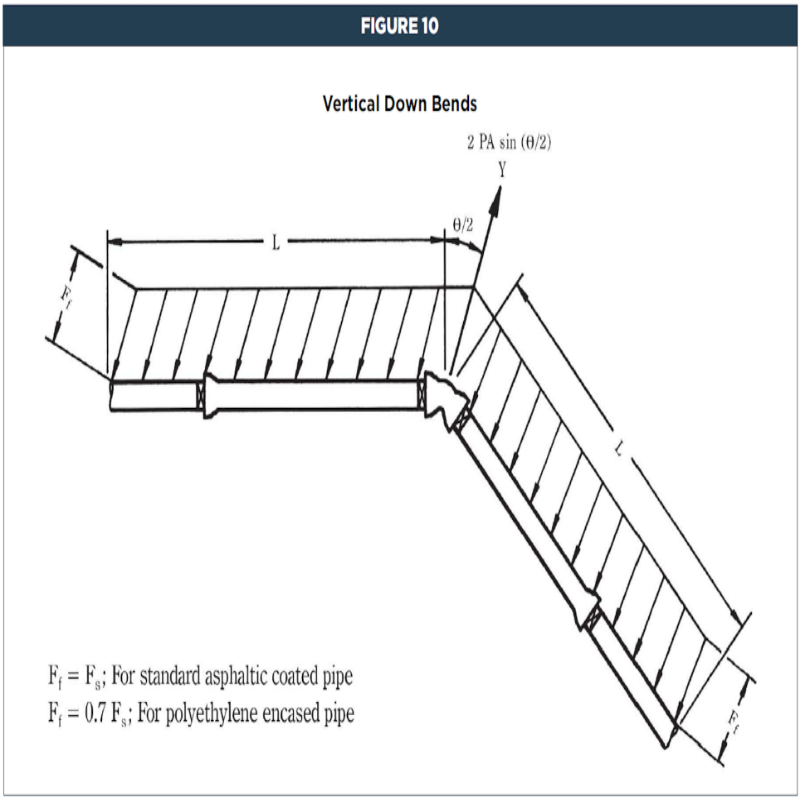 Hybrid System for Underground without thrust blocks
The hybrid system is a practical solution for applications that requires extensive pipings with minimal change in direction. Rather than using thrust block when piping direction changes, this design concept deploys restrained pipeline with lamination or other types of restrained joints.  The straight sections of the piping system will use the REKA coupling joint.  Amiantit team provides a detailed design calculation and design drawings for every piping installation that intends to use the hybrid system.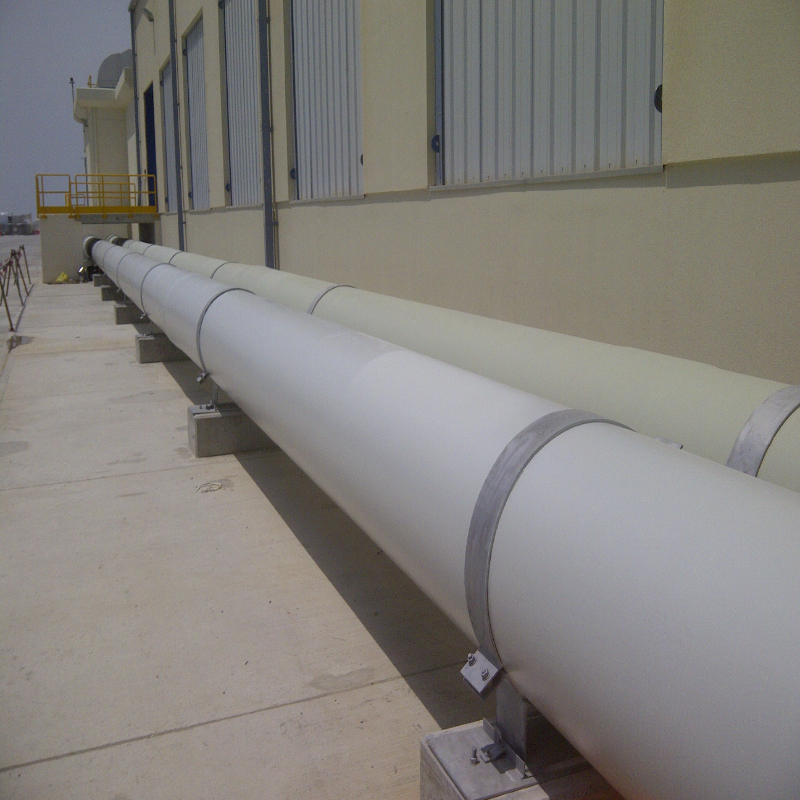 GRP Preinsulated Pipes for District Cooling
Pre-insulated pipes, also referred to as bonding pipes, are used in applications where the temperature of the fluid in the piping system must be maintained. A typical example is the underground or buried district cooling/heating system that distributes centrally generated heat/cold for residential or commercial needs.  Amiantit provides GRP pipe carrier enveloped in Polyurethane foam and an external GRP jacket. The pre-insulated pipes are delivered with self-restrained lamination kits. This system is excellent for district cooling/heating systems.