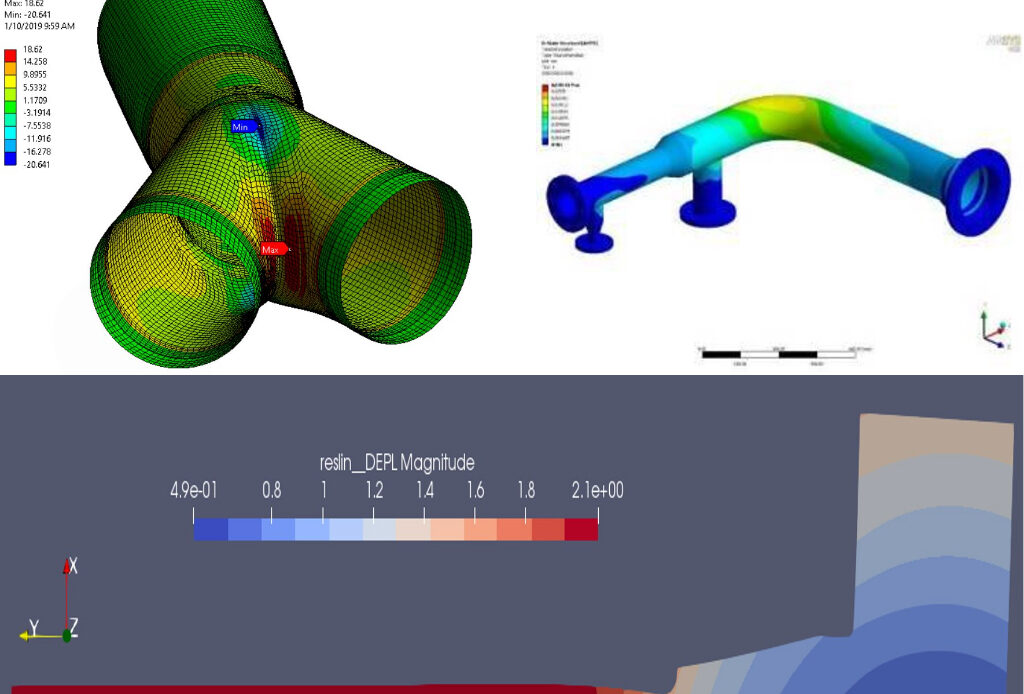 The AMIANTIT Finite Element Analysis (FEA) service is essential for projects where durability and strength are critical. It provides valuable data that supports product development, design optimization, failure analysis, and simulation of service load conditions. Some of our clients have used FEA as a benchmark for implementing design changes to enhance manufacturing procedures and product performance.
We have a team of analysts, engineers, and quality systems specialists that leverage advanced analytics tools to enhance product designs. Our team of experts uses theoretical deductions, 3D models, and advanced analysis software to validate the design approach and product materials. After that, we expose your product to different operating scenarios to study its behavior under normal, regressed, and stressed settings. Our FEA outcomes have helped clients expedite product development, reduce manufacturing costs, and increase product and design efficiency.
Our teams have the experience and technical competence to analyze the following: thermal stresses, fluid flow & pressure test, fatigue analysis, motion studies, automotive crash analysis, shock and drop testing, stress, strain & deformations, structural fatigue analysis, and much more.
All of our planners believe that everyone, rich or not so rich, deserves great financial advice and planning services.
That's why we take the time to listen to you, learn your goals and then create your plan using John Doe's philosophies that reflect the latest academic research.
Innovation and Research
We are working with clients, from individual investors to large financial institutions, to develop advanced portfolio management strategies to help them achieve specific goals.
Help clients navigate today's evolving markets
Research market ideas and build investment portfolios
Service Report
Each trading system creates an experienced trader and passes rigorous selection in the initial stage.